On January 4, 2019, I celebrated 10 years of Pop.Bop.Shop. In the comments section of that anniversary post, several readers suggested that I should share lists of my best discoveries of the past decade as a way to continue the 10 year milestone celebration. I loved the idea so much, I decided to put it into practice right away. 
In case you missed any of the previous lists, I'm sharing all of them right here:  
For November's round up, I knew I wanted to talk about gratitude. With Thanksgiving coming up later this week, I have so much to be thankful for and some of the coolest opportunities and experiences I've had in my life have been a direct result of this blog and its loyal community of readers. 
This month, I am sharing the things I am most grateful for that came into my orbit as a result of Pop.Bop.Shop. 
We'll do this David Letterman-style, starting with #10 and working our way up to #1. 
10. The Boston A-List 
I started Pop.Bop.Shop. on January 4, 2009 as a New Year's resolution. In that first year, the blog was nominated for the Boston A-List Awards in the "Best Local Blogger" category. I was completely floored. The idea that anyone was reading the site (besides my mom) was a bit mind blowing to me. 
That year, Pop.Bop.Shop. came in second place out of 19 nominees. That accolade was just the push I needed to keep going, and to realize this was much more than a hobby project. 
Pop.Bop.Shop. went on to be nominated five more times, each time finishing in the top five of its category.
Being short listed with the A-list meant it was easier for people to find the site and I'm absolutely positive it introduced hundreds of new readers to Pop.Bop.Shop. I am truly grateful for the exposure the A-list has given me over the years. 
9. Farm-to-Post at Post 390 
I have been so fortunate to be invited to press events over the past 10 years. Sometimes they're to soft open a new restaurant, sometimes to launch a new product, other times to meet the founder or CEO of company arriving in Boston. Of all of the events I've attended through the years, the most memorable were the Farm-to-Post dinners at Post 390 in Back Bay. 
Chris Himmel of the Himmel Hospitality Group always serves as host, and chef Eric Brennan creates a special menu celebrating the local farms they partner with.  
When you enter a Farm-to-Post dinner, the first thing you notice is the centerpieces on each table. They are created by Leonhards Flower Shop in Beverly, MA and they're always stunning. 
Once I was lucky enough to be sent home with one!
The first time I went to a Farm-to-Post dinner, the partner was Sparrow Arc Farm. The second time, Ward's Berry Farm. Chef Brennan designs a custom menu depending on what's in season. 
I always wear stretchy clothes to these meals because you leave absolutely stuffed!
I have to say an extra special thank you to chef Brennan, who always includes vegetarian options for each course and would even pop by my table to make sure I had enough to eat. 
If you want to experience what it tastes like to eat food that truly celebrates local farmers and their crops, Farm-to-Post is best in class. 
8. Rockport Shoes 
In 2014, I was approached by Rockport Shoes with an opportunity to become a brand ambassador. Growing up, my grandparents owned a shoe store (The Family Shoe in Charlestown, MA) so I was very familiar with the brand and excited by the partnership. 
For the next two years, I worked closely with the Rockport team to share new collections, style them and host giveaways for my readers. If you'd like to take a walk down memory lane, here are all the collaborations: 
And here are some of my favorite outfit ideas: 
Not only did I become a Rockport devotee, but many of you did too! I still wear all of these shoes and I get complimented constantly on the leopard print flats. 
7. Aloft Hotel 
One of the most memorable experiences I've had in Boston was thanks to the Aloft Hotel. Aloft is a pet-friendly hotel brand and they invited me and Scout to come stay for a night at their gorgeous property in the Seaport. 
It's so rare that I get to take Scout with me to hotels. This really felt extra special. 
We had a beautiful room with an expansive view of the Lawn on D across the street.  
The Aloft team had sprinkled surprises for Scout all over the space. He sniffed out the welcome bags of treats before I even noticed them! 
The neon tennis balls were a big hit. 
In the most gracious gesture of all time, they also gifted us a dog bed with his named stitched onto it! 
In addition to our time in the hotel, we also took full advantage of the Seaport location, enjoying a multi-course dinner at Babbo (RIP), brunch at Lucky's Lounge, time on the swings at the Lawn on D and several dog walks along the water. 
Three years later, this still such a happy memory for me. I recommend this hotel to everyone visiting Boston and I prioritize staying at Aloft in other cities. 
6. Hampshire County Regional Tourism Council 
I don't get to go on many press trips (the whole having a full time job thing tends to get in the way of that!), but I was able to accept an invitation from the Hampshire County Regional Tourism Council to explore Western Massachusetts with them. The Council put together a day-long itinerary, starting with brunch and ending with dinner. 
The first stop was at Atkins Farms Country Market in Amherst, MA. Atkins is known for the cider doughnuts and I did not hesitate to sample them! 
After our sugar rush, we headed to Esselon Cafe in Hadley, MA. To this day, this remains one of my favorite brunch places and I have been back multiple times (yes, all the way from Boston). 
The owner of Esselon recommended we make time to stop at the Mill Valley Milk Company (which was not on our itinerary). We had some extra time, so zipped over there. This will always be known as the place I fed a baby cow! 
We got a full tour of the barn, shopped in their adorable farm store and the owners sent us home with a cooler full of milk, cheese, ice cream and frozen yogurt.
Their pints are now sold at my Star Market in Watertown, which sparks extreme joy! 
After the farm we popped into Ellie's Oils and I got to taste dozens of different olive oils. 
Next, we headed to Main Street in Northampton to do a little shopping. After bopping in and out of several stores, we found our next destination, ConVino Wine Bar. We had the pleasure of meeting the owner, who guided us through wine and food selections. 
I have also been back to ConVino many times since this first visit! 
Our final stop on the tour was Paul and Elizabeth's in Thorne's Marketplace. The restaurant has been open over 35 years and is a local favorite. They had a very vegetarian-friendly menu.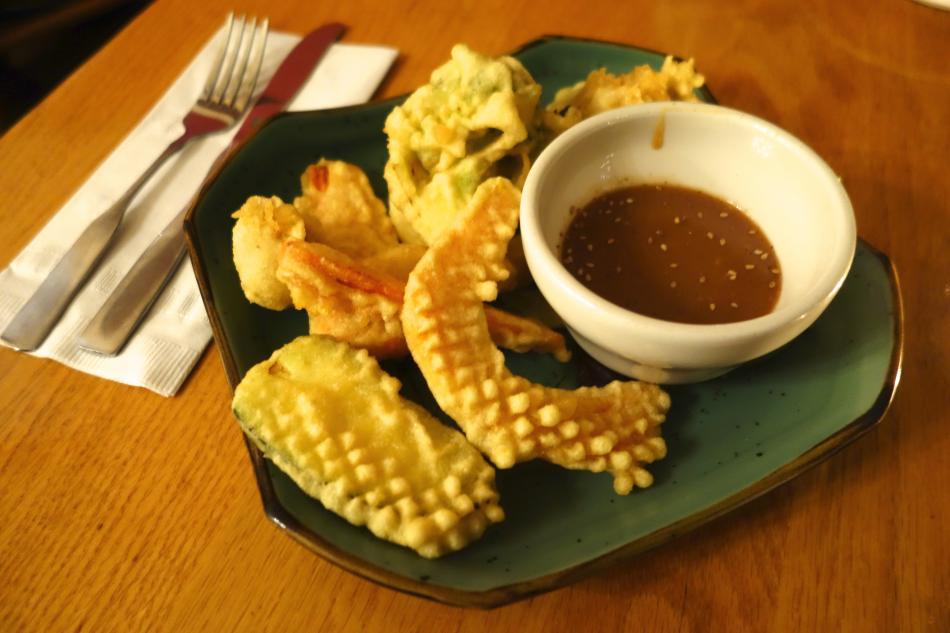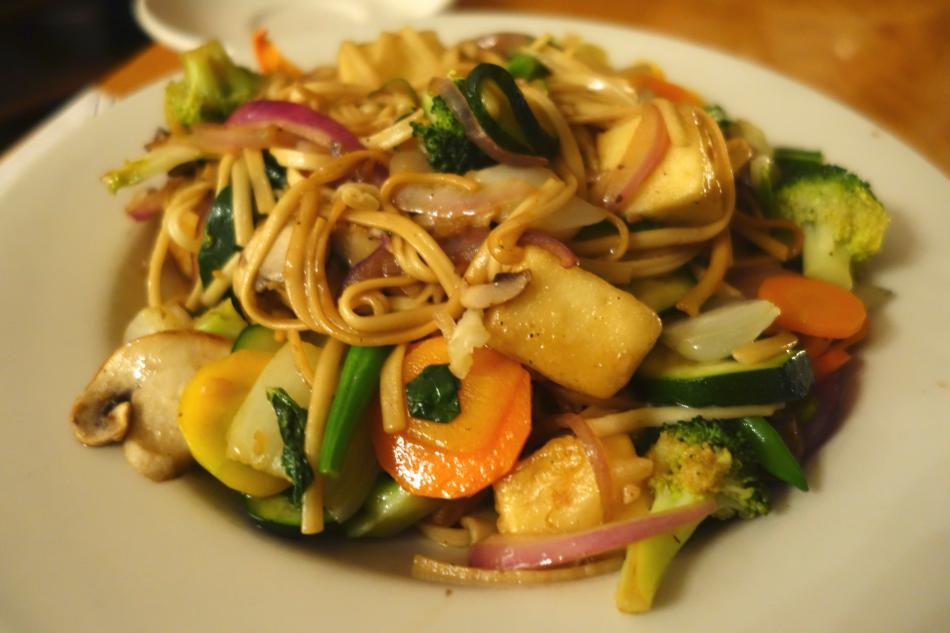 This trip was amazing. It made me realize that Western Massachusetts is much closer than I thought (in terms of the drive time) and that there is so much to see and explore. Many of these places have become beloved favorites, and I go out of my way to get back to them. 
5. New City Microcreamery 
In the summer of 2015, I received an email asking me if I'd like to make a trip out to Hudson, MA to meet the team behind New City Microcreamery and learn how they were making flavor-rich ice creams with liquid nitrogen. I had two immediate thoughts: yes, and where exactly is Hudson? 
It turns out that the town of Hudson is 35 miles west of Boston (about a 45-minute drive from my place in Watertown). I made the trek to meet Karim El-Gamal, one of the co-owners. Karim, Michael Kasseris and Jason Kleinerman run the operation together. Karim and Michael met in business school at Babson, and Michael and Jason have been friends since elementary school.
That day, Karim gave me the full history of New City. How the idea came about, how they'd been testing flavors and why they chose Hudson as their first location.
I was in total awe of every thoughtful detail in the physical space. 
This ice cream, to this day, remains my favorite ice cream anywhere. On that initial visit, Karim insisted I try all 23 flavors on the current tap list. In the name of research, how could I say no? 
He offered to extend our visit to include their sister restaurant (right across the street), Rail Trail Flatbread Company. We had a delicious lunch together, as I learned about the Rail Trail concept and menu. If I lived in Hudson, I would be here every week. 
The vibe is casual, the service is warm and friendly and the food is fantastic. If you're a beer person, they've become really well known for their rotating tap list.
Now there is a third member of the family, Less Than Greater Than, which is a speakeasy you access through an unassuming door at the back of the Microcreamery. Their specialty is cocktails and boozy ice cream creations, which obviously I approve of. 
They also make one hell of a burrata salad! 
Over the past four years I have often thought about that original email inviting me to Hudson. What if I had been lazy and said no because I didn't want to drive that far? I never would have discovered these three gems (which I've been back to dozens of times); I never would have met Karim (who should teach a college-level course on hospitality); and I never would have had the opportunity to jump for joy when New City Microcreamery opened 10 minutes from my office in Cambridge, MA (a location I frequent!). 
4. Greentail Table 
I found my way to Greentail Table in Newton, MA through a gift round up in Boston Magazine. I read about the store and decided to go check it out. That was in March 2017. 
The second I stepped into the shop, I was completely overwhelmed by how beautiful it was.
I approached the counter to introduce myself, and asked if it would be ok for me to take some photos. The woman at the register turned out to be Linda De Valpine, the owner, who is now a dear friend. 
Linda and I bonded immediately over our love of entertaining, paper goods and snail mail.
Greentail Table quickly became my go-to destination for the perfect wedding gift, housewarming gift or birthday card. I also visit the shop before any big party I am throwing. 
Over the years, Linda has hosted dozens of artists and experts for pop-ups at the store, and in March 2018 I was honored to be invited to speak about how to give personal and thoughtful gifts. I was thrilled to co-host for the evening, and was even happier to introduce friends to the shop for the first time. 
It has been such a pleasure to have a place I look forward to going, and even more special to have formed a true friendship with Linda. 
3. Meeting Female Business Owners 
It has always thrilled me to be able to profile female entrepreneurs here on Pop.Bop.Shop. I admire their talent, vision and drive. They inspire me to keep pushing myself and to never give up. Over the past 10 years I have met so many incredible women. Below I'd like to share some of my all-time favorite conversations.  
EHChocolatier, Elaine Hsieh and Catharine Sweeney - I first met Elaine and Catharine when they were offering a chocolate share (like a CSA, but so much better!). I fell in love with their confections and have shared their work here on Pop.Bop.Shop. many times.
They started out in Somerville, but now have a beautiful store on Observatory Hill in Cambridge, MA. I regularly bring their treats to my parents as a taste of Boston. 
Posh + Prep, Julie Mancini - I met Julie at a Valentine's Day gift market at the Boston Center for Adult Education and fell instantly in love with her calligraphy, designs and sense of humor. 
Over the years, I have sent so many of her cards and they always get such an enthusiastic reaction! 
Her most famous print (at least among my friends) is a Notorious BIG lyric, "To all the ladies in the place with style and grace." I have my own 8x10. 
Marmara Imports, Carol and Susan - I received an email from Carol and Susan, asking if I was open to learning more about their business, Marmara Imports. Named after the Sea of Marmara near Istanbul, Turkey, the company sells Turkish towels, linens and blankets.
Little did I know, I was about to try a blanket that would become my absolute favorite (and Scout's too!). 
We have the farmer's stitch blanket (in emerald) and I have gifted this blanket to friends and family so many times I've lost count. Carol and Susan participate in tons of artisan and holiday markets each year. Follow them on social media for the latest! 
Gold West Vintage, Lynn Armstrong - Back in February 2014, I was invited to the Boston launch party for Lynn's vintage jewelry business. I come from a long line of women who love jewels, so Lynn and I hit it off right away. 
I wound up winning the evening's Instagram contest (a fun surprise) and was gifted a beautiful gold charm. A few months later, I reconnected with Lynn about purchasing a special piece to wear to my sister's wedding. I love that piece (a ring) so much and I always smile remembering where I wore it and who helped me find it! 
EvaDane, Lexie Broytman - Lexie is the founder of EvaDane, a jewelry line specializing in bracelets with semi-precious stones and a wide variety of charms. I wear my Libra bracelet constantly. It's one of my favorite pieces of jewelry.
When I met Lexie, I remember how ahead of the curve she was about Amazon. Even though she had her own website and social media channels, she could see how many consumers wanted to be able to buy easily (and ship quickly) through Amazon, so she spent a ton of time setting up her Amazon shop and making sure you could find every single design there.
ARTichoke Cape Cod, Kate Escher and Lizzy Escher - Though their company is based on Cape Cod, I met sisters Kate and Lizzy Escher in Government Center in Boston. They were in town their fashion truck. 
Many of their prints celebrate the Cape or general nautical themes. I've been many times to their spot on Route 6 in Wellfleet, MA too. They have an infectious energy that just makes you want to support them! 
Tahaza Hummus Kitchen, Emily DeBonis - I met Emily, the owner of Tahaza Hummus Kitchen, by accident. The restaurant had just opened a few blocks from my office and I was eager to check it out. When it was my turn to order, who took my request? The owner herself! 
Emily has a fascinating back story. She fell in love with hummus while living in London. She was an elementary school teacher for many years, and after having two kids of her own, decided she wanted to make her hummus kitchen dreams a reality right here in the States. 
It's four years later, and my team and I are still eating at Tahaza every week! 
Nantucket Kids, Andrea Romito - Since becoming "Aunt Mol" eight years ago, I've been paying extra close attention to kids clothes (and shoes, and bags, and toys). What I love about Andrea's company, Nantucket Kids, is that the pieces are classic and elegant. They don't have crazy wild patterns or Disney characters. They are beautifully made and celebrate New England style. 
I mean, that bow! 
O.H.M. Jewelry, Heather Matjasic - Heather is a total career chameleon. Before starting her jewelry line, she worked in professional sports. I remember she said, "Working in college football and with the NFL and ESPN taught me tremendous discipline, work ethic, the belief in oneself, maximizing talents and abilities, a never give up attitude, the ability to problem solve and to produce in high stress, timely environments." Essential skills for an entrepreneur, for sure. 
I love so many of Heather's pieces, but the one I wear all the time is the beach babe tassel necklace.
It's the perfect pop of color during the dark winter months. 
2. The Foodie List 
Filming The Foodie List TV show will go down in history as one of the coolest things I've done in my entire life. I remember getting the email from the casting director and thinking, they must have blasted this out to thousands of people in Boston. I spoke to her on the phone, she encouraged me to submit an audition tape, and before I knew it, I was recording myself at my dining room table. If you want to see an incredibly nervous Molly, you can re-watch the audition tape here. 
I soon learned I had been cast (what?!) and that I would be filming alongside three of my favorite humans: 
- Bianca Garcia, Confessions Of A Chocoholic
- Dan Whalen, The Food In My Beard
- Fiona Coxe, A Boston Food Diary
We were asked to share a list of our must-visit places in Boston, and the production team would scout which of those spots would make ideal filming locations. 
In the end, I got to film at Mike & Patty's in Back Bay, Piattini on Newbury Street, Highland Kitchen in Somerville and Union Square Donuts in Somerville. I chronicled all of the filming, if you'd like to see (Day 1 and Day 2). 
The show has aired in Canada, Europe and Asia. We've even heard from friends that sometimes it airs on planes! Knowing that people around the world are seeing the city of Boston and its food scene through our eyes is simply amazing to me. I will never, ever forget this experience. 
1. The Ultimate Recommendation Engine 
Of all the things Pop.Bop.Shop. has brought into my life, the thing I am most grateful for is you. My readers. 
Over the past 10 years, you have come to the site to read about new discoveries, share ideas and give suggestions for things I should try next.
As you continued to read about my favorites and preferences, you've recommended things you knew I would like and your comments and messages have resulted in so many awesome adventures, meals, movie viewings, book picks and more.
The most rewarding part of this entire adventure is you - this community. Thank you for reading, commenting and sharing the site with your family and friends. It means more to me than you could ever possibly know. 
To each and every one of you, Happy Thanksgiving.