Admittedly, I was late to the Schitt's Creek party. Netflix kept recommending the show to me, and I kept scrolling right by it. 
I finally decided to give it a shot after the cast hosted a series of live shows, and my Instagram feed was flooded with photos and stories from the audience. If people were paying money for the chance to be in the same room as this cast, the show must be good, right? 
Right, indeed! For those not familiar with the premise, Schitt's Creek is about a filthy rich family who loses everything and has to move out of their posh mansion with a full-time staff, into a small, rural town they own called Schitt's Creek.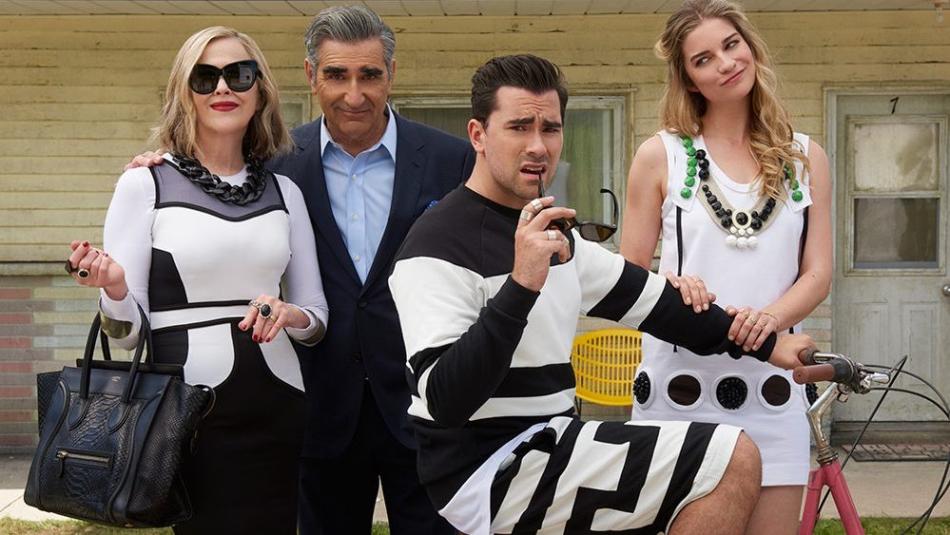 Eugene Levy and Catherine O'Hara star as husband and wife duo Johnny and Moira Rose. Johnny ran a successful company, Rose Video, and Moira worked as an actress (and boy does she have a flair for the dramatic). Each character has their own quirks, but the thing that keeps me laughing the hardest is Moira's collection of wigs. Just when you think you've seen the most outrageous one, nope! There's still more.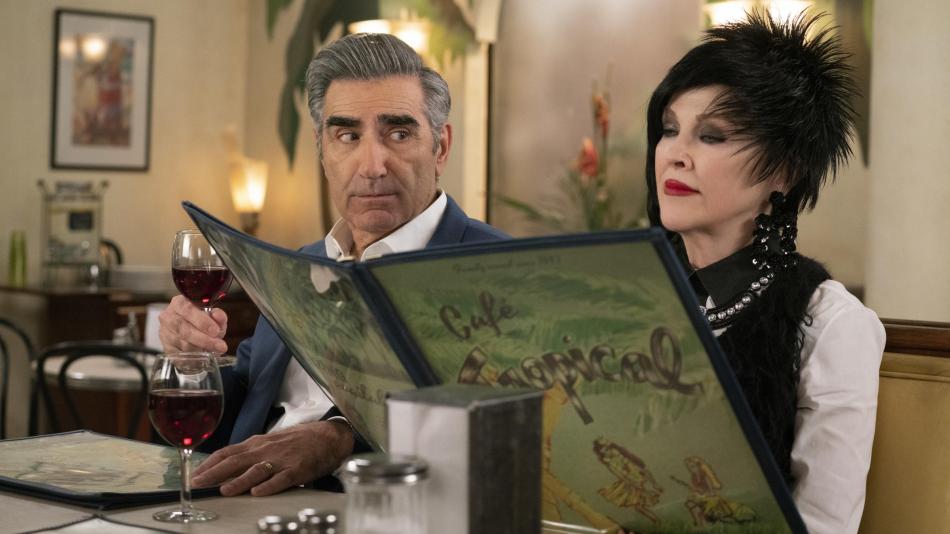 Dan Levy and Annie Murphy star as their children, David and Alexis. David is my favorite character on the show. He's high strung, judgemental, and has some of the most hysterical facial expressions to ever grace a television screen. In fact, PopSugar made a list of the 25 best David Rose gifs. He's also charming and adorable with his boyfriend, Patrick.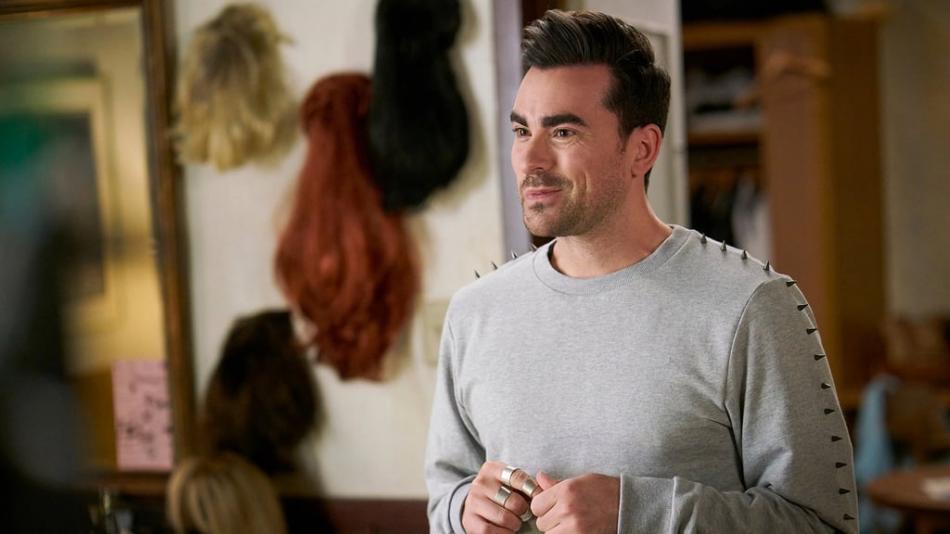 Alexis is probably the one who drives me the most nuts. She's selfish, spoiled, and has zero awareness of anyone else's feelings. When an episode centers mostly around her, I find it hard to stay interested. That said, she has ongoing romantic tension with the town's veterinarian, Ted. I recognized right him right away as the actor Dustin Milligan, who starred in the CW's 90210 reboot.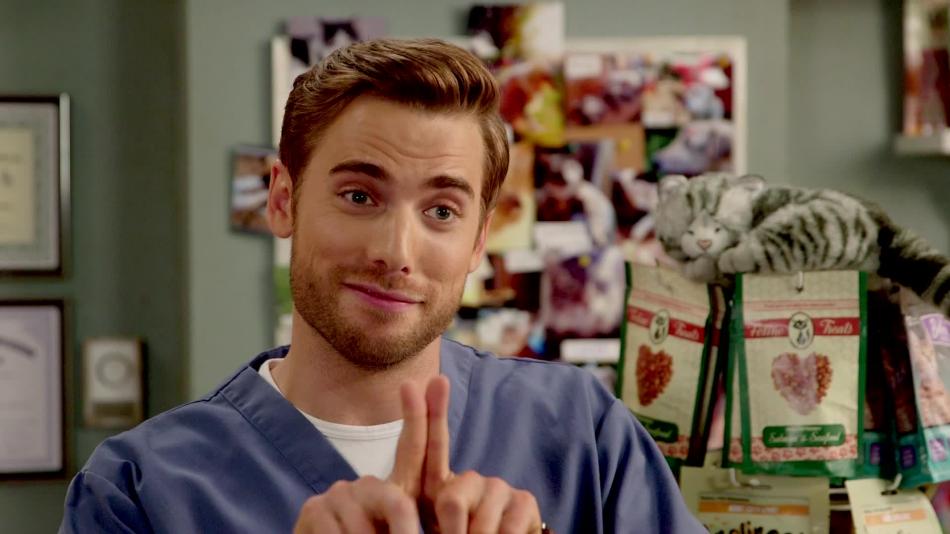 The whole first season centers around the Rose family trying to sell the town and regain some financial stability. As that possibility becomes more and more bleak, they begin to settle into the reality that they may be stuck there for a while. 
Seasons one, two, three and four are currently available on Netflix. Each episode is just 20 minutes long. The show airs on Pop in Canada, and will end with season six. 
Tell me, do you watch Schitt's Creek? 
*Images courtesy of Variety, Slant Magazine, PopSugar, and CBC.