One of my 2018 New Year's resolutions was to experience the Brimfield Antique Show (you can revisit my January resolutions post here and my May update here). For those who aren't familiar, the show began in 1959 and now takes place over three weekends each year - May, July and September. During each round, Brimfield, MA transforms into a playground of 6,000 vendors. 
I learned about the show on Instagram, as bloggers, designers, shop owners and restaurant managers would chronicle their quests to find unique decor, furniture and art work. I have a friend who grew up not far from Brimfield who attends every year with her mom, and she gave us excellent tips on everything from where to park, to the bathroom situation (port-a-pottys) and yummy spots for lunch afterward. We originally tried to go in May, but it was pouring rain, and we knew July would be scorching hot, so we set our sights on September. 
The day before our treasure hunting adventure, we agreed to meet at 7:00am to hit the road (the show opens at 8:00am). The drive took about one hour and ten minutes. We parked at the First Congregational Church in Brimfield, which is just steps from the first field of vendors. It cost $10 dollars for the entire day. The church had two volunteers dressed in super hero costumes helping people pull into the lot. The Flash guided us to our designated spot. 
As we crossed the street toward the show, our jaws dropped. We were approaching a zoo of life-size animals, including this dragon that looked like something from the set of Game of Thrones. 
Doesn't that dog to the left of the dragon look exactly like Scout?! 
There were also lions and elephants - an entire menagerie of creatures! 
In the next tent, I found a table topped with four carousels (each played music with the wind of a crank). I grew up riding the Paragon Park Carousel on Nantasket Beach, so I always gravitate toward them.
In that same tent, my friend found two kitchen chairs, exactly the furniture item she was hoping to score. Since we had just started exploring, it was easy to run the chairs right back to the car. 
Around the corner, we spotted a tent with handmade baby clothes and bibs. How sweet are these sail boat onesies? 
Further down that row, we hit cast iron Mecca! I don't cook, but if I did, these would have been calling my name. 
Just beyond the pots and pans, were rows and rows of communal tables and benches. They reminded me of the furniture at New City Microcreamery in Hudson, MA, which is salvaged from a high school.
We were thinking the set up looked like a cafeteria, but a man walking by shouted, "Hey! Anybody need a beer garden?" Touché. 
A few tents over I saw a giant chalkboard sign that said, "Vintage postcards this way!" You know how I love snail mail, so I had to check it out. This tent had table after table of postcards, organized by location and category. There were two full tables of cards from all fifty states, a table of foreign countries and then a table of themed cards like cats, dogs and Christmas. 
We had the best time thumbing through the sections of the cities and countries we've visited. I wound up purchasing three cards: Central Park in New York City, the Cliff House in San Francisco and downtown Miami. 
I found another nod to Miami a few tents later with this cool Art Deco Weekend poster. 
I was really enjoying seeing how each vendor staged their tent - from couches to patio furniture to floral arrangements. 
I was obsessed with this outdoor set up, even with the rust. 
How cute are these teeny tiny bud vases? They look like the "Drink me" bottles from Alice in Wonderland. 
Directly across the way, I spotted a sign for Country Bumpkin Antiques. Can you think of a more adorable name? 
Though we thought we'd seen it all with the dragon, there was another jungle of animals. 
Anybody need a goat? 
Next we met a vendor who was one of my favorites of the day. He takes hardcover books, glues the pages together and then uses an electric saw to cut shapes into the book.
Some are rectangles, some are hearts and some are in the shape of a flask - genius! 
I wound up buying one for myself (pictured below) and one for a friend. I honestly could have spent all day reading the spines of the books and checking out the surprises hidden inside.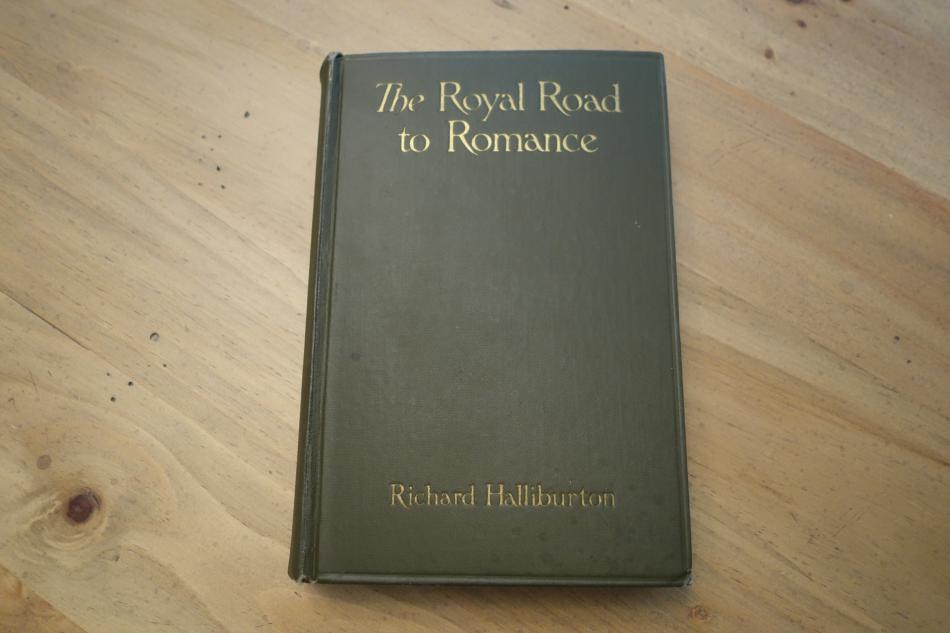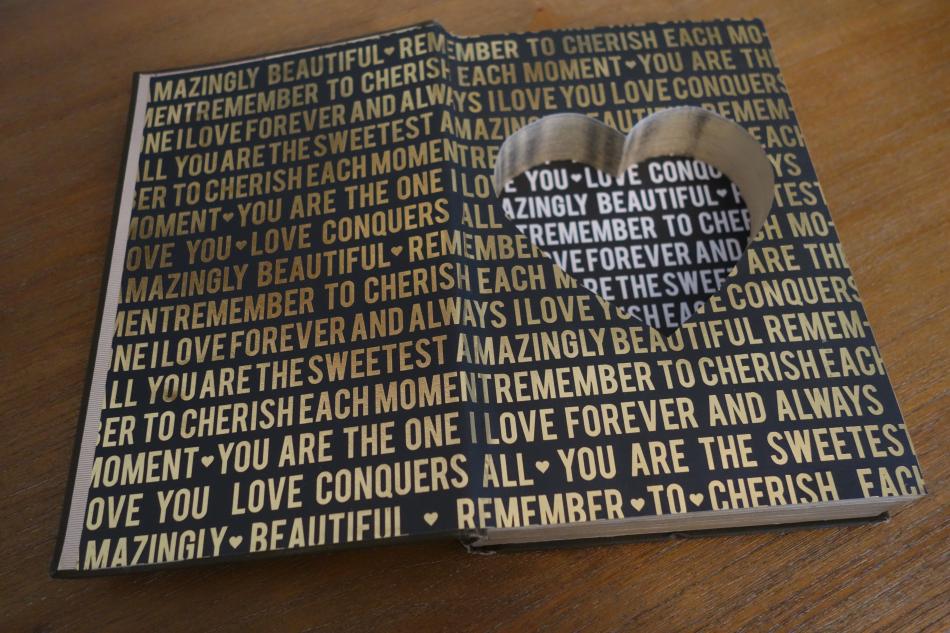 We did two of the giant fields on one side of the street and decided to cross over and check out what was on the opposite side. It was there we found vendors who had amazing vintage signs. I really loved this one, which seems perfect for a kitchen in a New England summer house. 
My partner in crime had an eagle eye and spotted this Nantasket Beach sign.
I wanted to get it for my grandfather's house so badly, but it was $400 dollars! There was no way I could talk myself into that price point, no matter how much nostalgia that sign was conjuring up. 
There were some really cool antique toys, like this wooden wagon. 
I audibly gasped when I saw these tiny cars! So fun. 
Towards the back of one of the fields, an artist was selling funky, high top tables. 
I really like this one with the corkscrew bottom. 
While I am certainly not a bird watcher, I was very impressed with these bird houses made from license plates. This would be a super cool gift for someone's vacation home. 
We also saw some more traditional bird houses, fashioned after all sorts of home styles. 
This lady bug one was our favorite. 
And this Harley Davidson one made me chuckle. 
Sprinkled throughout all the fields were tents with clothes, shoes and costume jewelry. I couldn't get over this line up of cowboy boots. I felt like I'd stumbled into the state fair in Texas. 
After about three and a half hours of strolling, our feet were starting to get tired. We perched on a picnic bench to drink water and get some food. We looked over all our finds and were feeling quite satisfied. Right there at the table we decided to make this an annual tradition. 
After my first Brimfield experience, here are my tips:
1. Go early - I cannot stress this enough. The traffic on Route 20 starts to back up for miles in the early afternoon. Set your alarm in time to get there by 8:00am. You can nap when you get home! 
2. Bring cash - Most of the parking lots only accept cash and many of the vendors are also cash-only. If you're able to get small bills, that's even better. 
3. Parking - A friend tipped us off to the First Congregational Church parking lot, right on Route 20, and that was absolutely the right move. It's close to the tents and really easy to get back on the road to get home when you're done. 
4. Wear sneakers - It is way more walking than you think it's going to be and sneakers are a must. Fashion is important, but not for this fair. 
5. Bring water - We were lucky that the temperature was pretty cool on the day we went, but you're outside, walking around and logging more steps than you realize. Stay hydrated! 
6. Haggle - I know it can be uncomfortable, but don't be afraid to question the price, especially on the last day, when they are trying to empty their tents. 
7. Bring a caddy or wagon - We had a friend lend us her beach cart and it was awesome. Though it made it hard to bob and weave in tight spaces, everything we bought we put into the cart and we could push it from field to field. Many other people do this and it's fun to see what everyone else has purchased. 
The dates for Brimfield 2019 have already been released. It will be May 14 - 19, July 9 - 14 and September 3 - 8. Mark your calendar and get excited to hunt for treasures!