Hi, friends. It's week 28. How's everyone doing? 
The temperatures are starting to get a little bit cooler here in Boston, but I am holding onto summer as long as I can. Hoping to squeeze in a bit more beach time before ushering in fall activities. 
Though the usual September TV lineup is delayed this year because of COVID-19 and filming restrictions, there are many delightful things to look forward to in the coming weeks:
Friday, September 18 - Sarah Paulson stars in Ratched, a new Netflix show based on the Nurse Ratched character in One Flew Over the Cuckoo's Nest. 
Friday, September 25 - Judy, the movie starring Renee Zellweger as Judy Garland, hits Amazon Prime. 
Friday, October 2 - Darren Star, creator of Sex and the City and Younger, has a new show coming to Netflix called Emily in Paris. Lily Collins stars as Emily, an American who moves to Paris for a marketing job. Here is the one-minute trailer. 
Wednesday, October 7 - The Real Housewives of Orange County will be back on Bravo. This is the original location of the franchise and I still think it's one of the best. 
Now onto this week's top picks. 
1. Getting Organized with The Home Edit (Netflix) - A few years ago, a friend introduced me to The Home Edit and encouraged me to follow their Instagram account. If you aren't familiar, The Home Edit is a home organizing business, co-owned by Clea Shearer and Joanna Teplin. Together they turn messiness into beautiful, rainbow-colored storage solutions. The New York Times wrote a fantastic piece on the duo, I highly recommend reading it.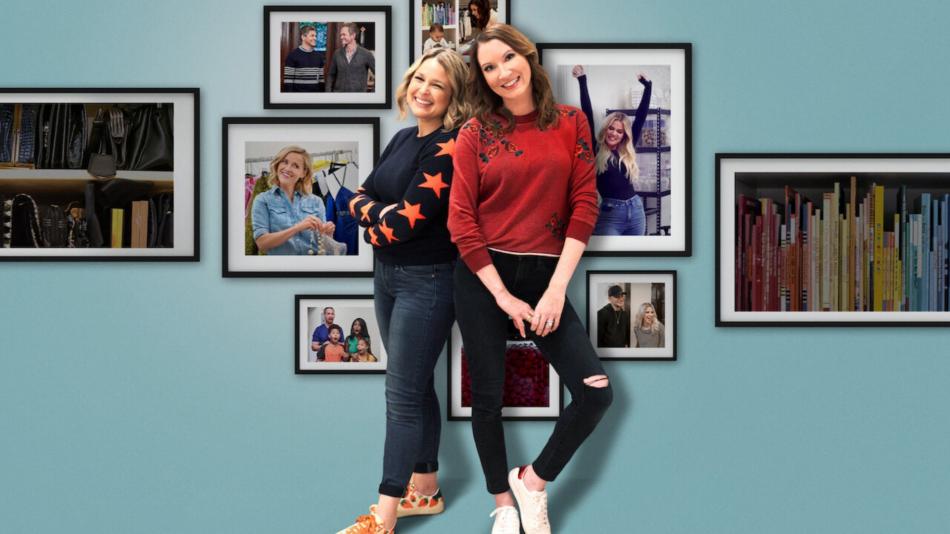 Their TV show (which was filmed pre-COVID) follows the professional organizers as they make magic in the homes of celebrities and us "regular people." There are eight episodes and each one features one mega famous person and one "real" person or family. 
The very first episode features Reese Witherspoon. She invites Clea and Joanna into her newly renovated Nashville, TN home to help her organize and store all her movie and TV costumes and her awards show dresses. My brain exploded! The most fun project ever. 
Later episodes feature Rachel Zoe, Khloe Kardashian, Eva Longoria, Neil Patrick Harris, Retta and more.  In some cases, I found myself enjoying the transformations for the "real" people even more than the celebs. 
This show is downright addicting. I watched all eight episodes in two sittings. I really hope they get greenlit for a second season. I could watch these makeovers all day! 
2. Away (Netflix) - Last Friday Netflix released Away, starring Hillary Swank as Emma Green, the commander for the first-ever NASA mission to Mars. Now, you don't have to like space or astronauts to enjoy this show. Even if you think you won't like because you aren't into anything intergalatic, trust me, it's worth it. 
Swank is amazing as the commander of the five-person crew, and shows incredible strength in her role as wife and mother, even while on the ship for three years.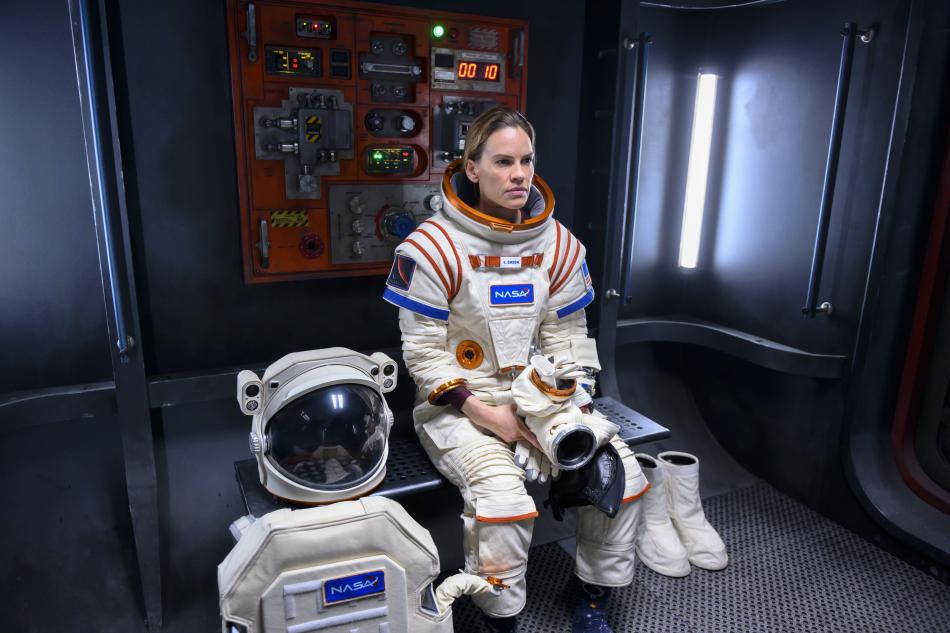 Swank's husband is played by Josh Charles (who I was obsessed with as Will Gardner on The Good Wife). He is also a NASA employee, working at Mission Control. 
Perhaps the most powerful moments of the show are actually when we learn the backstories of each of the five astronauts: Emma (USA), Ram (India), Misha (Russia), Lu (China) and Kwesi (United Kingdom). The show made me tear up multiple times. 
There are ten episodes and each is a full hour. I found I could only watch 2-3 in a sitting because of the emotional heft. 
3. My Best Friend's Wedding (Netflix) - A few weeks ago I mentioned I discovered Mystic Pizza on Netflix and this week I found another Julia Roberts gem, My Best Friend's Wedding! 
This movie is a classic and has one of the best sing-a-long scenes of all time.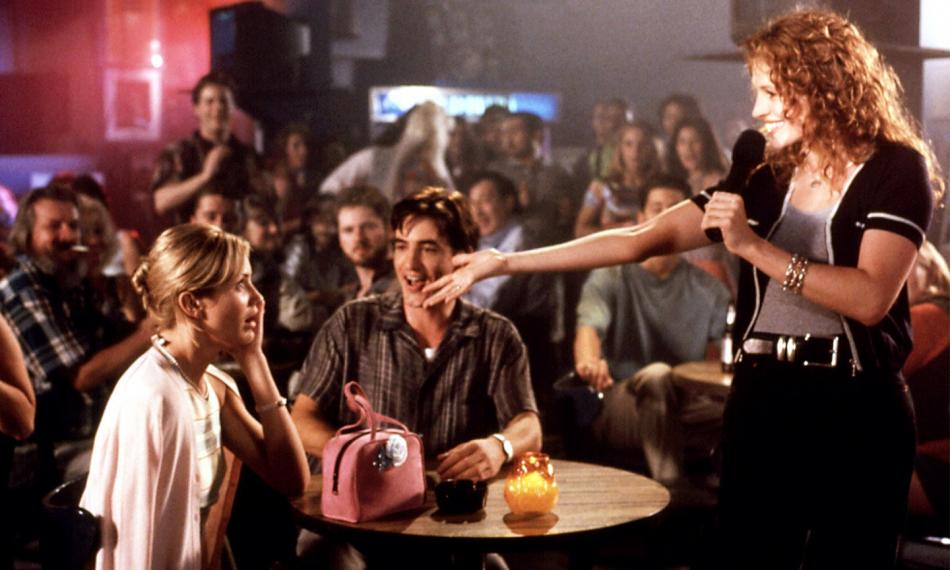 4. The American President (Amazon) - Another throwback favorite is The American President. Michael Douglas stars as the president of the United States, a widow, who falls in love with an environmental lobbyist, played by Annette Bening. 
I loved this movie so much that I bought it on DVD (many years ago). Feels like the perfect movie to watch after work with a box of takeout from your favorite local place.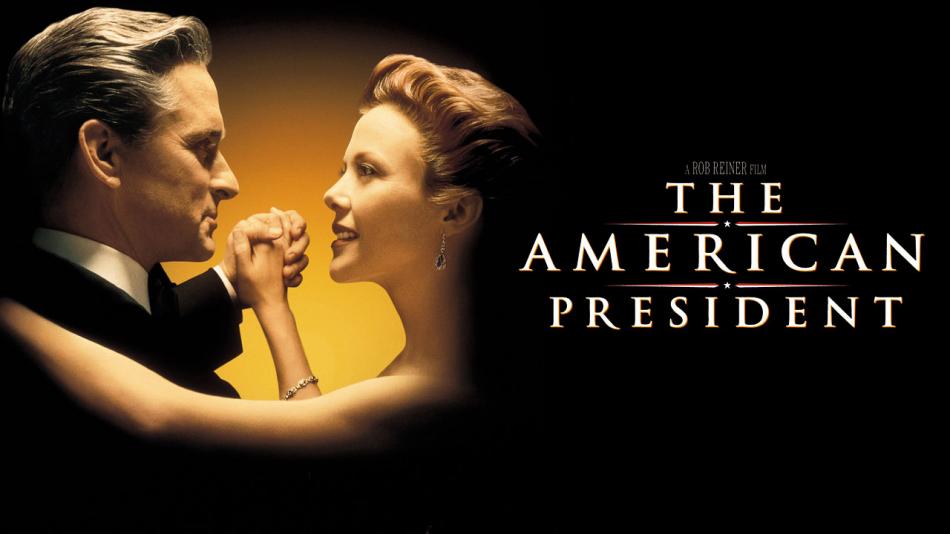 5. Up in the Air (Amazon) - I miss traveling. A lot. One of the best movies about flying and blissfully checking into hotels is Up in the Air. The movie co-stars George Clooney and Vera Farmiga as two road warriors who find love (well, maybe lust) as they crisscross across the country for work. 
Anna Kendrick is also in the film, as George Clooney's new junior team member. She's amazing in the part. 
There's one scene where Clooney and Farmiga's characters are comparing their loyalty cards and it's just brilliantly written. 
6. This Is Us (Hulu) - In my mind, everyone who watches TV watches This Is Us, but if for some reason you haven't given the Pearson family a shot, you can do so on Hulu. 
This show is a master class is writing. It weaves together three generations of one family in a flashback (and flash forward) style that always keeps you guessing. The cast is exceptional and includes Milo Ventimiglia, Mandy Moore, Sterling K. Brown, Chrissy Metz, Justin Hartley and more. 
It normally airs on Tuesday nights, which I hope it will again eventually!
There you have it! This week's list. 
*Images courtesy of Unsplash, Medium, TV Line, Vanity Fair, UPTV, Letterbxd and SheKnows.