There is a lot of buzz (and memes) right now about the movie A Marriage Story. Written, directed and produced by Noah Baumbach, the film centers around a couple beginning the process of getting a divorce. Baumbach has written many other critically acclaimed scripts, including The Life Aquatic with Steve Zissou, The Squid and the Whale, Margot at the Wedding, The Fantastic Mr. Fox and Frances Ha.
Scarlett Johansson and Adam Driver co-star as the couple whose marriage is falling apart. The film opens in a very loving way, with each of them voicing over what they admire about the other person. While one reads, the camera shows you those positive character traits and behaviors. You find yourself smiling and then wondering, "Wait, isn't this a movie about divorce?" 
After that eight-minute intro, we begin to see the fractures in the relationship. Nicole (played by Johansson) wants to move back to Los Angeles where she grew up and where she's been offered the lead role in a TV pilot. Charlie (played by Driver) wants to remain in New York City where he leads a theater company. In the center of it all? Their son, Henry, played by Azhy Robertson.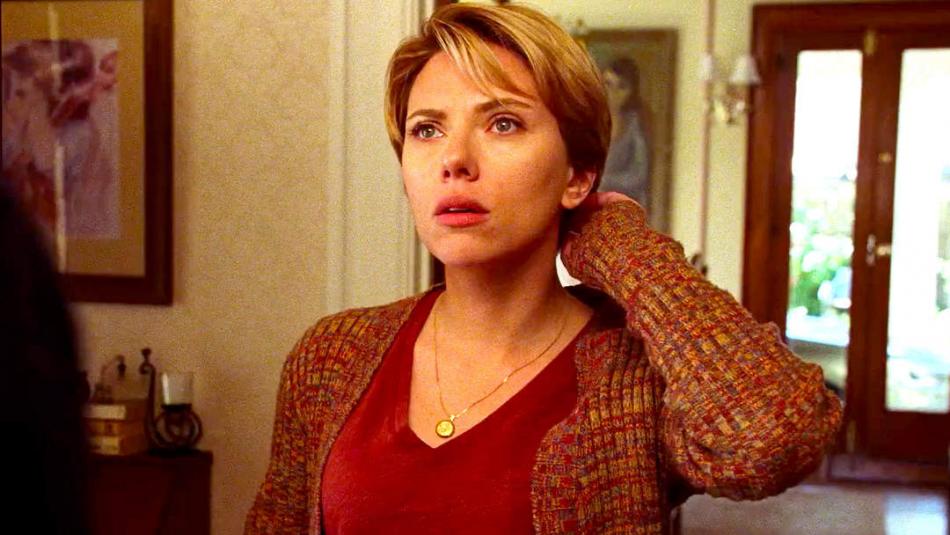 I have never been a Scarlett Johansson fan (I know, unpopular opinion) and she's particularly annoying in this part. She initiates the divorce. She's the first to hire an attorney. She insists the family's home base be in LA and doesn't care at all if that destroys the career her husband has been building for his entire adult life. 
Adam Driver is brilliant in this part and deserves every award nomination. He is blindsided by the aggressive way Nicole is pursuing the divorce. He is out of sorts in every conversation because he appears to be in total denial this is even happening. He wants to resolve things amicably and without lawyers. 
There are two scenes that really stick out to me and that will likely be the scenes that clinch all the trophies for Driver. First, in an attempt to skip the part of the divorce where an evaluator comes to visit both of their homes, Nicole knocks on Charlie's door and attempts to have a civil conversation. What transpires is a screaming match where Charlies winds up sobbing on the floor, unable to stand or catch his breath. After watching it, I thought to myself, "I wonder how many takes they did of that scene? I cannot imagine being that emotionally destroyed over and over and over again." Driver is raw and real and it's hard to watch (in the best way).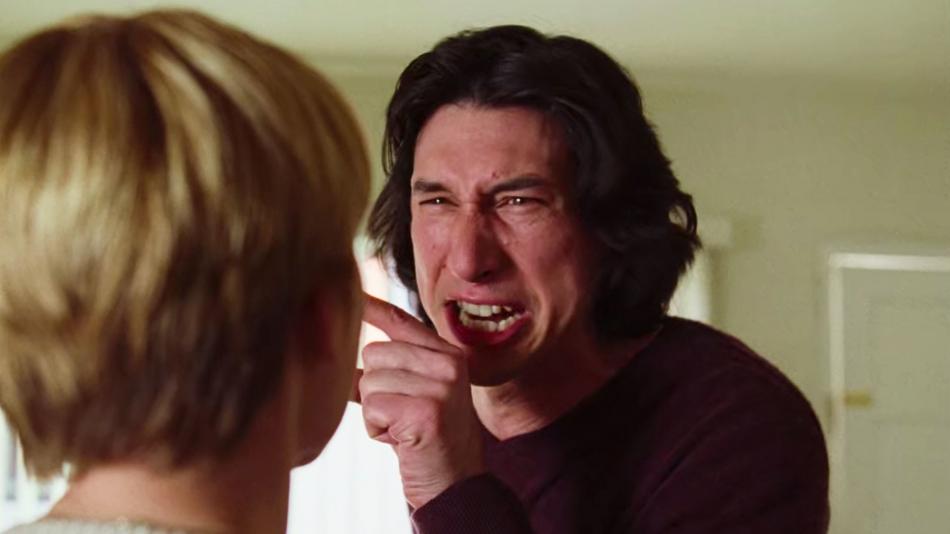 Second, towards the end of the movie, Charlie is back in New York and blowing off steam with his theater company when he takes the stage at a piano bar and sings Stephen Sondheim's "Being Alive" from the show Company. I didn't know that Adam Driver could sing. He delivers that song with such authentic emotion. It reminded me of seeing Adele in concert when she sang "Someone Like You" and almost couldn't keep herself from crying. 
In addition to the incredible performance by Driver, the movie's supporting cast is also amazing. Laura Dern plays Nicole's very LA divorce lawyer. In her first scene, she's wearing a floral jacket, a ruffled tank top, skin tight jeans and red high heels when she greets Nicole by saying, "Sorry I look so schleppy, I just came from my kid's school." I actually laughed out loud.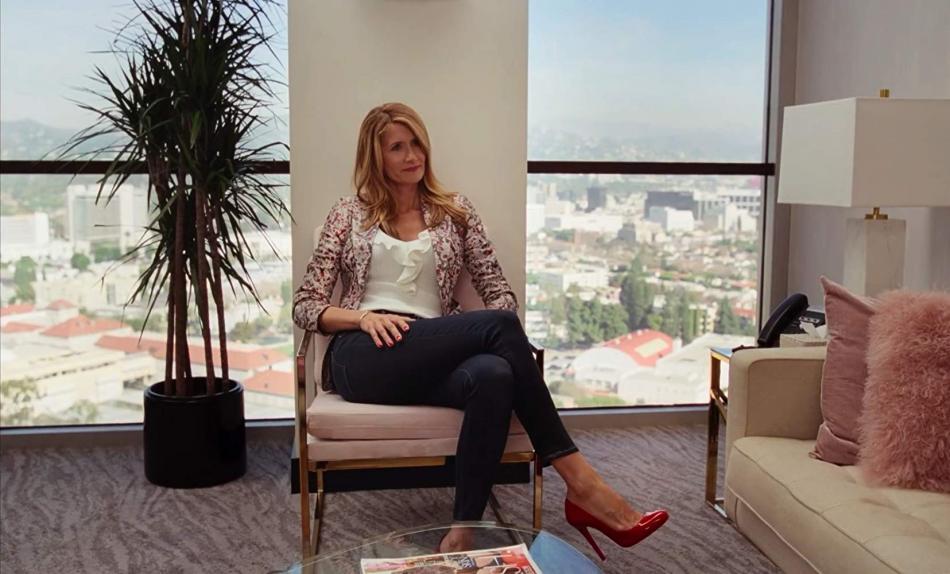 Alan Alda plays Charlie's first lawyer, a paternal figure trying to spare him for the pain of this process. Ray Liotta plays the next attorney he hires, someone fierce to go toe-to-toe in court. Nicole's sister is played by Merritt Wever. Charlie's theater company includes a stage veteran played by Wallace Shawn. As each new person appears on screen, you'll find yourself shouting at the TV, "I love her!" or "I love him!"
There is no way around it, this movie is heavy. It's over two hours long and most of it is Charlie and Nicole sparring. That said, you should make the time to watch it for Adam Driver's performance alone. It is currently available for streaming on Netflix. 
I am so curious, have you seen A Marriage Story? What did you think? 
*Images courtesy of One News Page, GQ and IMDB.