It's no secret that I love ice cream. In fact, it's probably my primary food group. In preparation for our recent trip to Palm Springs, California, we asked family and friends for recommendations, but we also fell deep into the Instagram rabbit role. You can spend a long time scrolling through images on the hashtag #PalmSprings. One of our Instagram discoveries was Ice Cream and Shop(pe), a combination ice cream parlor and gift shop. 
Ice Cream and Shop(pe) is on a very cute block, next to the Arrive Hotel, Customs Coffee (they serve Intelligentsia Coffee) and the Draughtsman. We visited after our happy hour at the Parker, wanting an ice cold treat after a long day in the sun. 
When you enter, the gift shop is on the left side.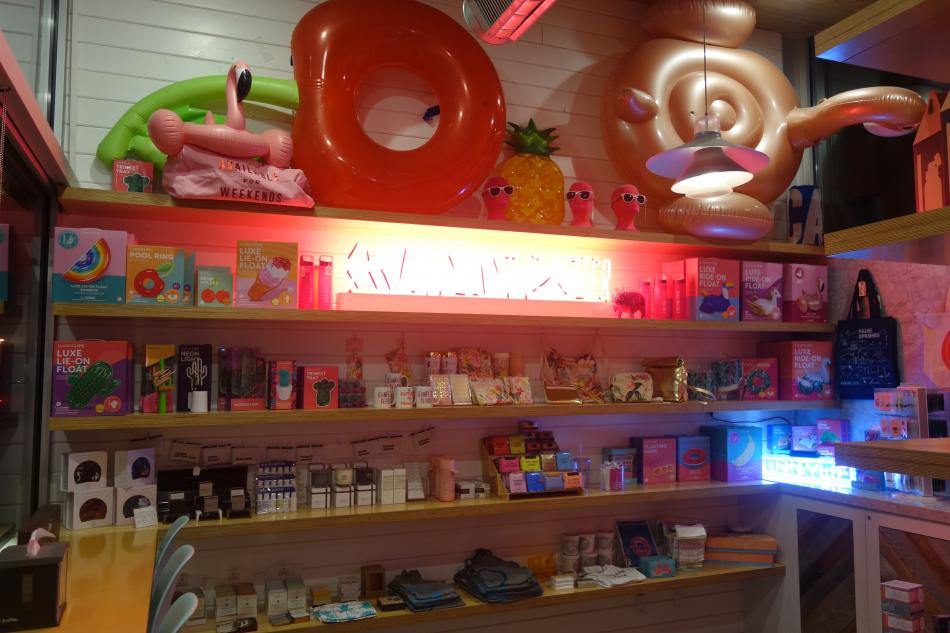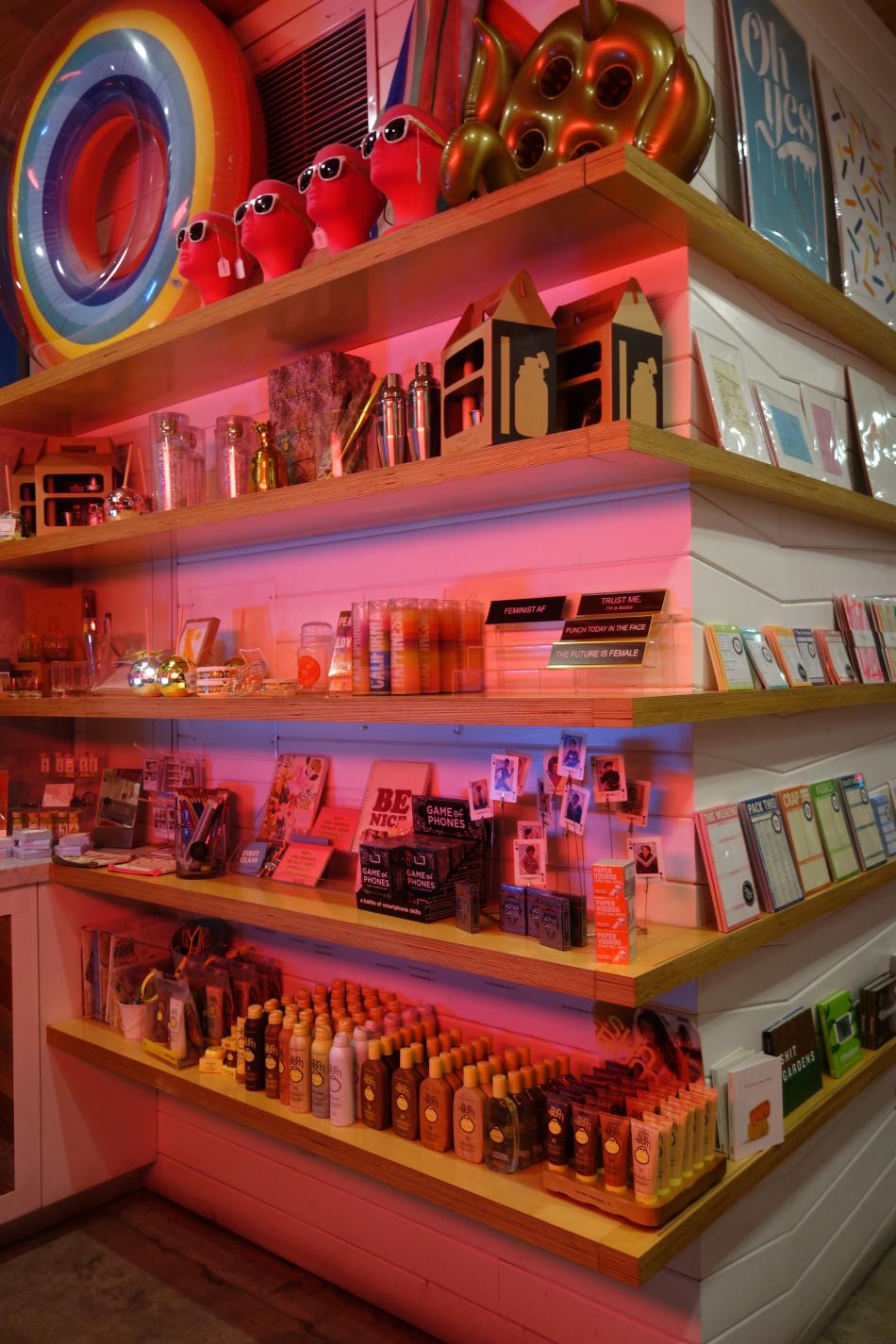 That whole area has a pink glow from the neon "Palm Springs is Better" sign.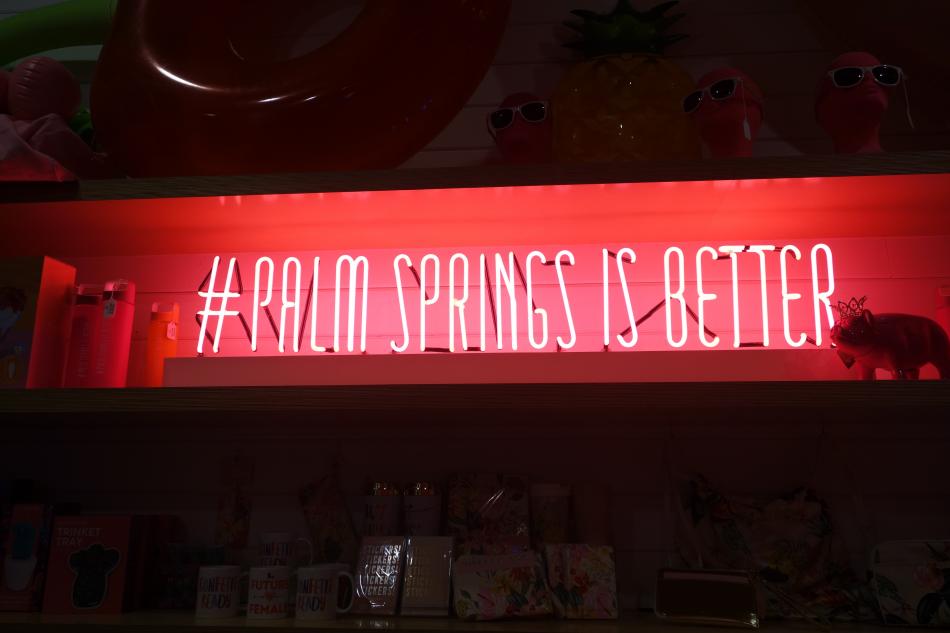 There were all kinds of cute items on display from pool floats, to coffee mugs to stylish emergency toiletry kits.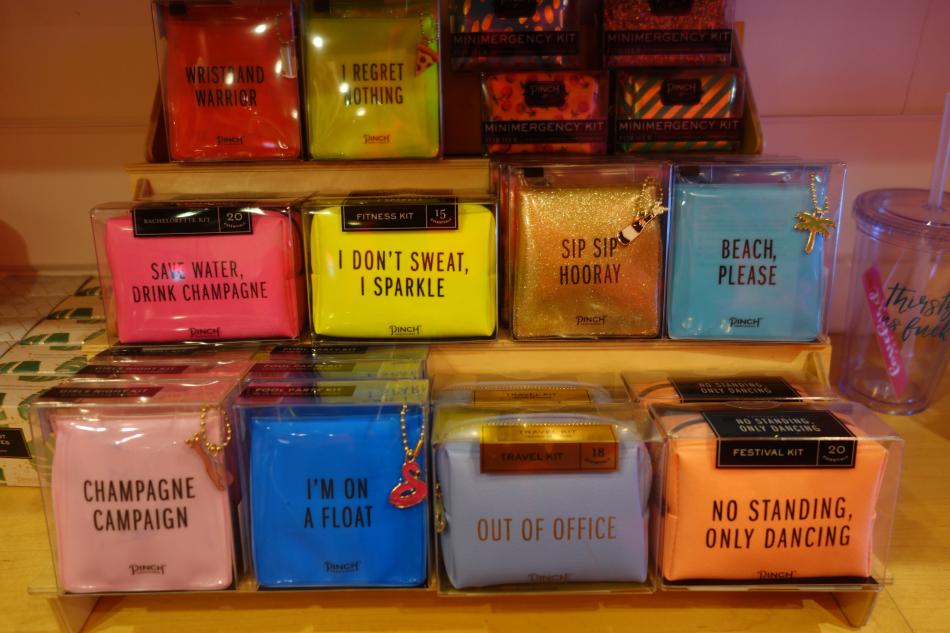 I really wanted to get these drink stirrers, but I restrained myself.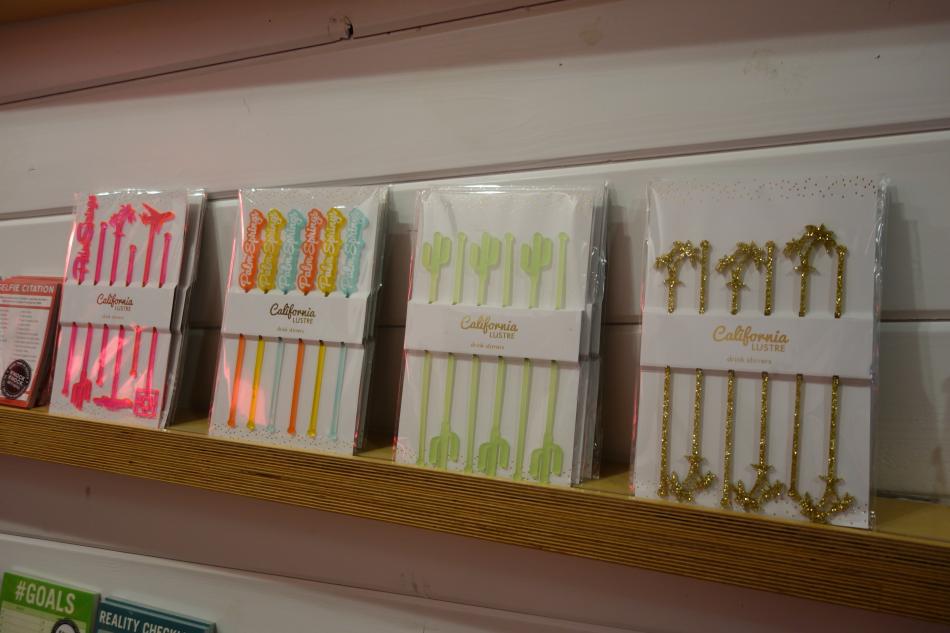 There is a small counter area right in the shop, so if you prefer to enjoy your ice cream in the air conditioning, you can.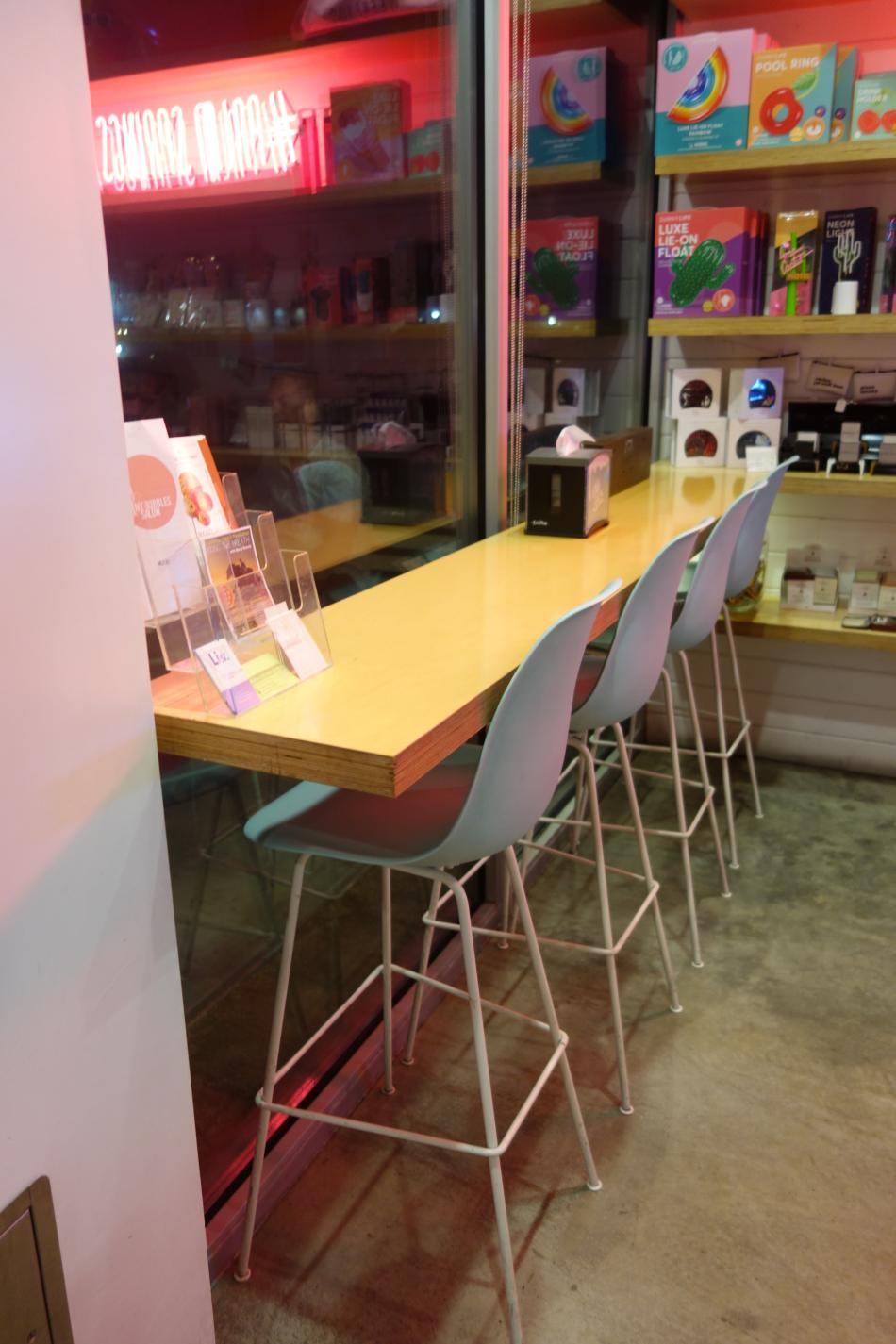 On the ice cream side, the menu is wonderfully varied. There are traditional flavors like vanilla bean and mint chip alongside more unique flavors like Coachella Valley date, honey pistachio and rose water. They also offer non-dairy sorbet and vegan ice cream. 
You can get just a scoop, customize your own ice cream sandwich, order an affogato, soda float or milkshake, or pile a dish high for an ice cream sundae.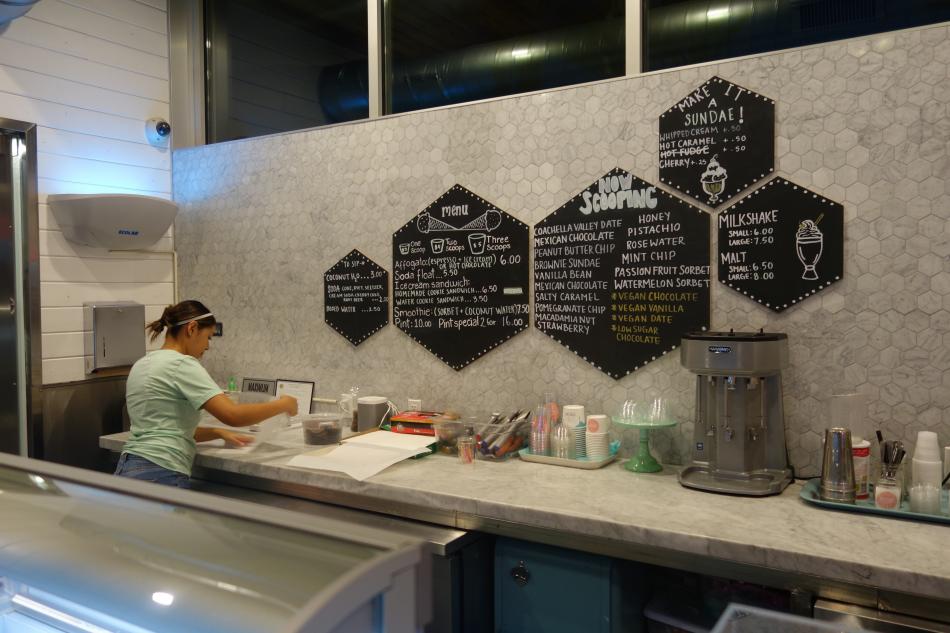 Each of the girls ordered a single scoop and were shocked and thrilled to learn that toppings are complimentary. After you pay, there is a topping bar at the far end of the counter and you sprinkle away to your heart's content.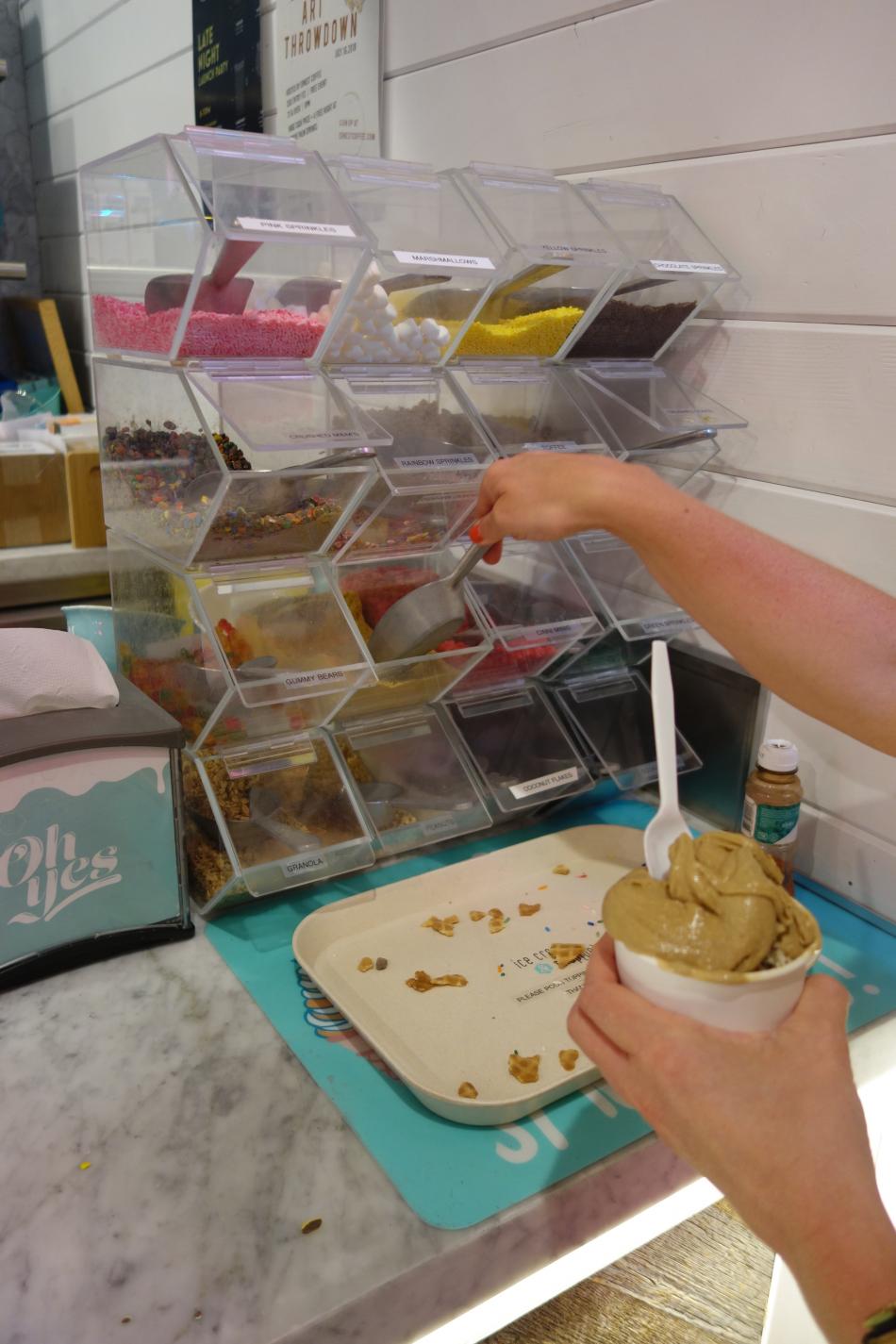 I decided to create my own ice cream sandwich. There were three cookie choices and I chose chocolate fudge as my sandwich "bread." In between those two cookies was a generous scoop of salted caramel ice cream.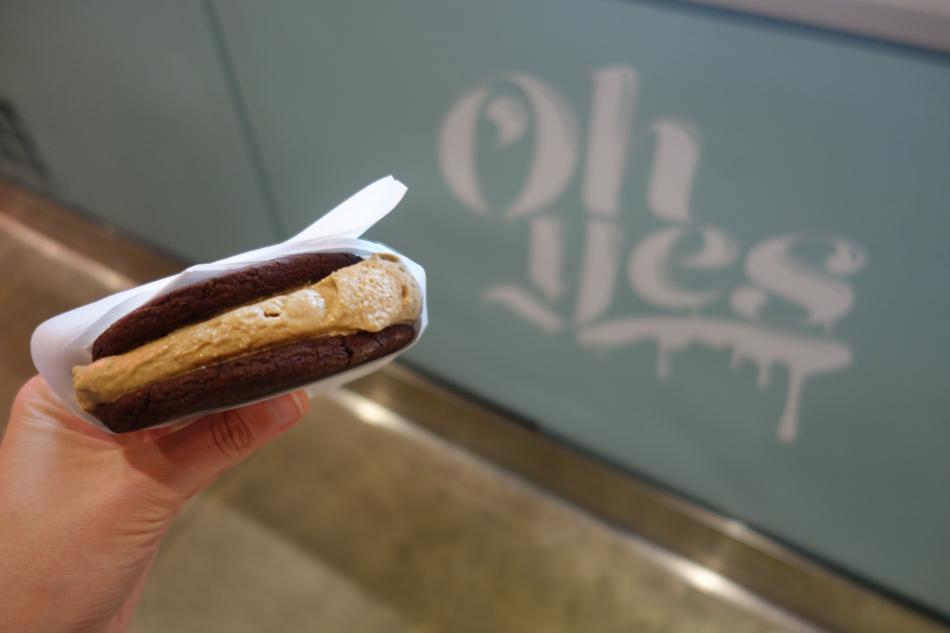 This was definitely messy to eat, but among your closest friends, who cares? 
We loved our visit to Ice Cream and Shop(pe) and felt extra happy that we were supporting a female-owned business. Athalie Laguerre opened the shop in the summer of 2016 and has been delighting locals and visitors alike for the last two years.