Admittedly, Pop.Bop.Shop. is usually focused on #AllTheSingleLadies. That being said, today we turn our attention to the guys in our lives - dads, brothers, cousins, significant others, best friends, coworkers and neighbors. 
This year I found a ton of fun stuff for the fellas, especially for stocking stuffers. Let's start with some socks to go inside those stockings. I laughed out loud when I discovered these NBA socks from Stance. Each pair is $20 dollars and they have all the big stars - Lebron James, Stephen Curry - they even have Larry Bird socks! 
This gravity defying G.I. Joe is actually a bottle opener! Just $10.95 on Houzz. 
I think this USB port airplane is awesome. It would look great on a bedside table or at his desk at work. 
It has space for four chords and is sold for $24.39 on Houzz. 
If you have a big trip coming up with your boo, gift him these handsome his & hers leather luggage tags ($24.99 on Etsy).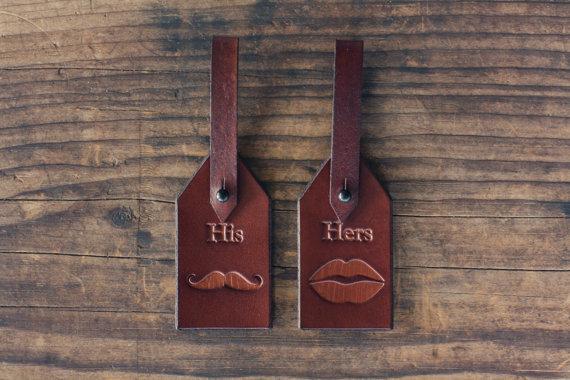 Another useful jet setting item - travel organizer bags. These are meant to be used inside your suitcase to keep chords from getting tangled and shoes and dirty clothes separated. This set of four is from Uncommon Goods and retails for $46 dollars. 
I also found this super cute travel organizer set from Charming Charlie for the ladies (just $19 dollars!). 
If a man in your life has recently moved into a new place, gift him these iconic Fenway coasters. This set of four from Chowdaheadz is $12.99. Added bonus - these help make Opening Day 2017 feel less far away. 
Another unique housewarming gift, vintage camera pillows from Uncommon Goods ($55 - $65 dollars). These would be perfect for a hobbyist photographer too. 
Now, I have saved the very best for last. My dad recently introduced me to a website called Touch of Modern. On that site I discovered a set of minimalist movie posters. 
Pardon my French, but these are so f*cking cool. Below are a few of my favorites - Big Lebowski, Top Gun, The Godfather and Goonies. 
There are dozens more designs. You will get lost scrolling through poster after poster. 
Shopping for guys can be tough. Hopefully today's guide sparked a few new ideas. 
If you missed any of the earlier themes this week, you can catch up below. There are still two more to come!
2016 Holiday Gift Guides: